Non Invasive Skin Tightening Treatment
The Plasma Elite treatment provides a non-invasive alternative to traditional surgical skin tightening procedures. It is an excellent alternative to blepharoplasty surgery for droopy eyelids and excessive eye bags.
What Does Plasma Elite Treat?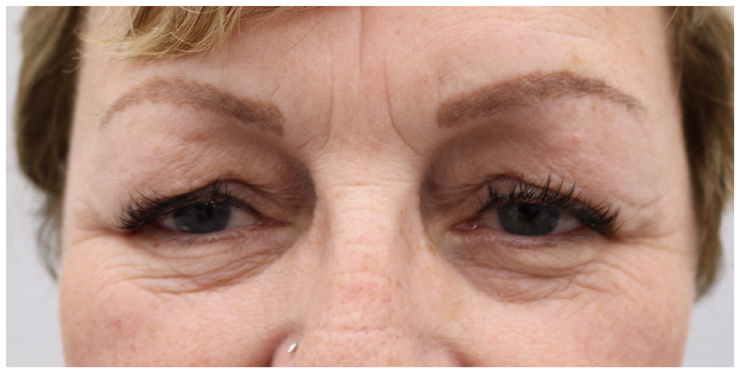 Excessive loose skin on the upper eyelid
Loose creepy skin under the eye
Crows feet
Skin tag removal
Milia removal
Red spots / blood spot removal
Xanthelasma (cholesterol deposits around eyes)
Sebaceous Hyperplasia
What is Plasma Technology?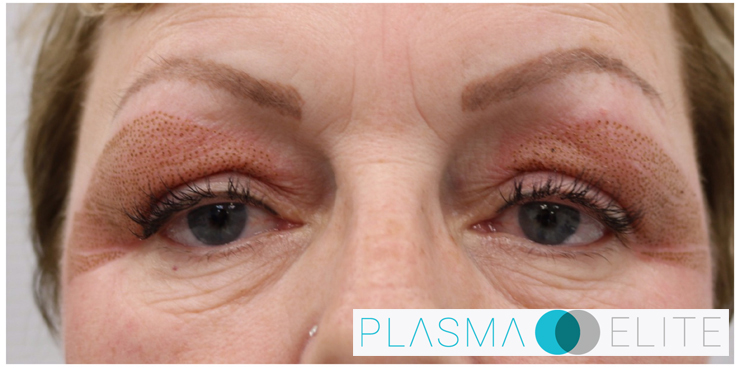 The Plasma Elite hand piece produces a tiny flash of plasma by ionising the gases in the air to form plasma. This creates a small arc of energy. The probe tip is able to precisely direct this arc to the skin in very small dots, which turn a light shade of brown. The skin around the dots tightens up as the cells are pulled closer together. These dots are strategically placed to stimulate maximum contraction and shortening of the tissue fibres, thereby reducing the skin surface and tightening up the loose crepey skin. The skin will continue to contract over the next 4-6 weeks as collagen synthesis will also be increased.
The Plasma Elite Pen directly treats the target area only and prevents the spread of heat through its non ablative approach and super fine tip. This helps to avoid over heating the skin, and also causing the excessive swelling often associated with other plasma equipment.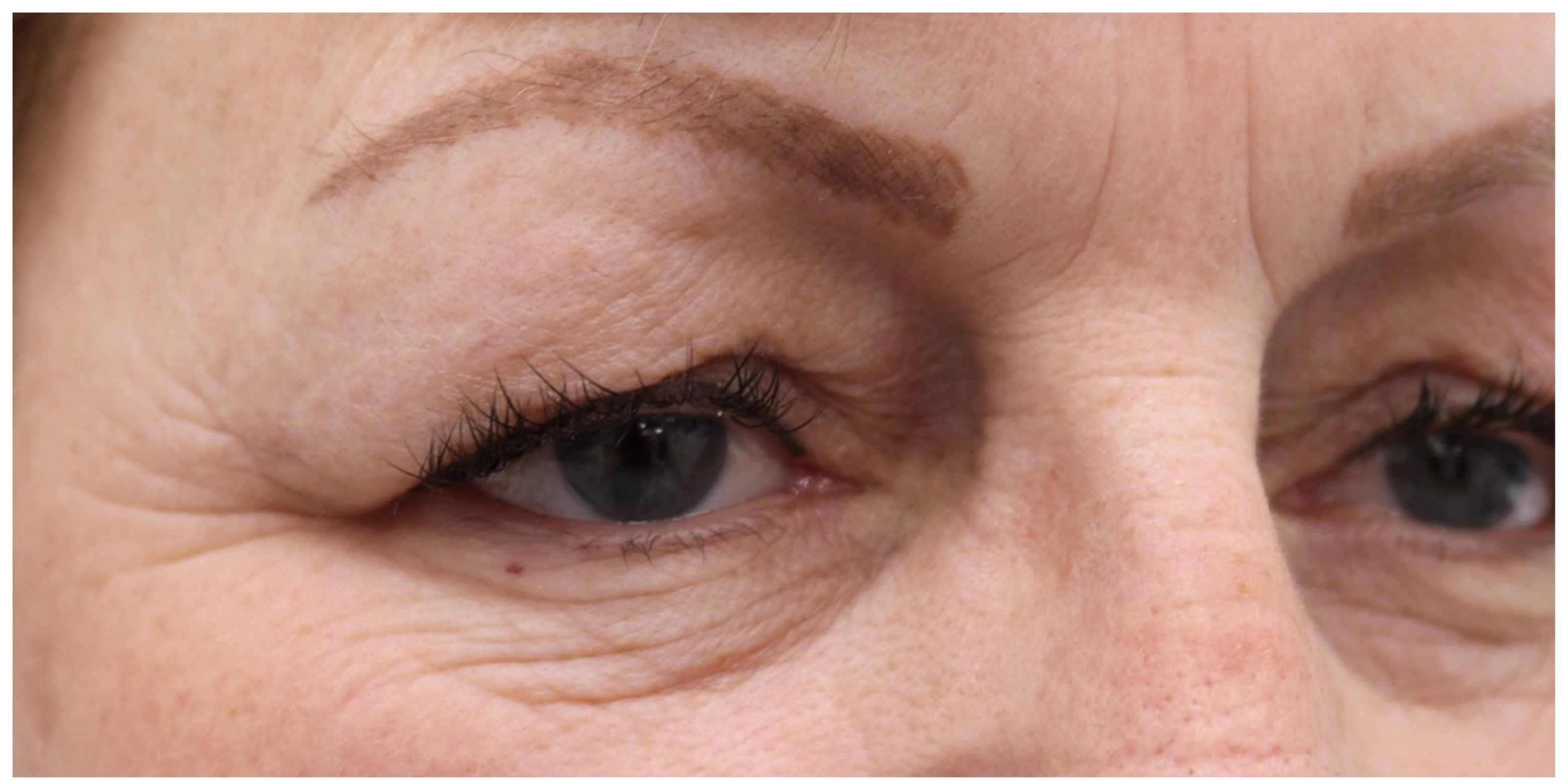 Simply put: Plasma is the fourth state of matter. The other 3 are solid, liquid and gas. Plasma is formed by the ionisation of atmospheric gases.
In more detailed terms: When defining the various forms of matter, it is common to group them into distinct states such as: solid, liquid, or gas. However, there is another fundamental state of matter, called plasma, which can occur under certain conditions. All matter is made from atoms, which are essentially the building blocks of everyday objects. Atoms are composed of protons (positively charged), electrons (negatively charged) and neutrons (not charged). Atoms combine to form molecules.
A typical gas atom contains an equal number of both positive and negative charges. Therefore, the positive charges in the nucleus are surrounded by an equal number of negatively charged electrons, and so each atom is electrically neutral. Plasma is formed when the addition of heat (or other energy) causes a number of atoms to release some or all of their electrons. The remaining parts of those atoms are left with a positive charge, and the detached negative electrons are free to move about. Those atoms and the resulting electrically charged gas are said to be "ionized." When enough atoms are ionized to significantly affect the electrical characteristics of the gas, it becomes plasma. Plasma responds to and generates electro-magnetic forces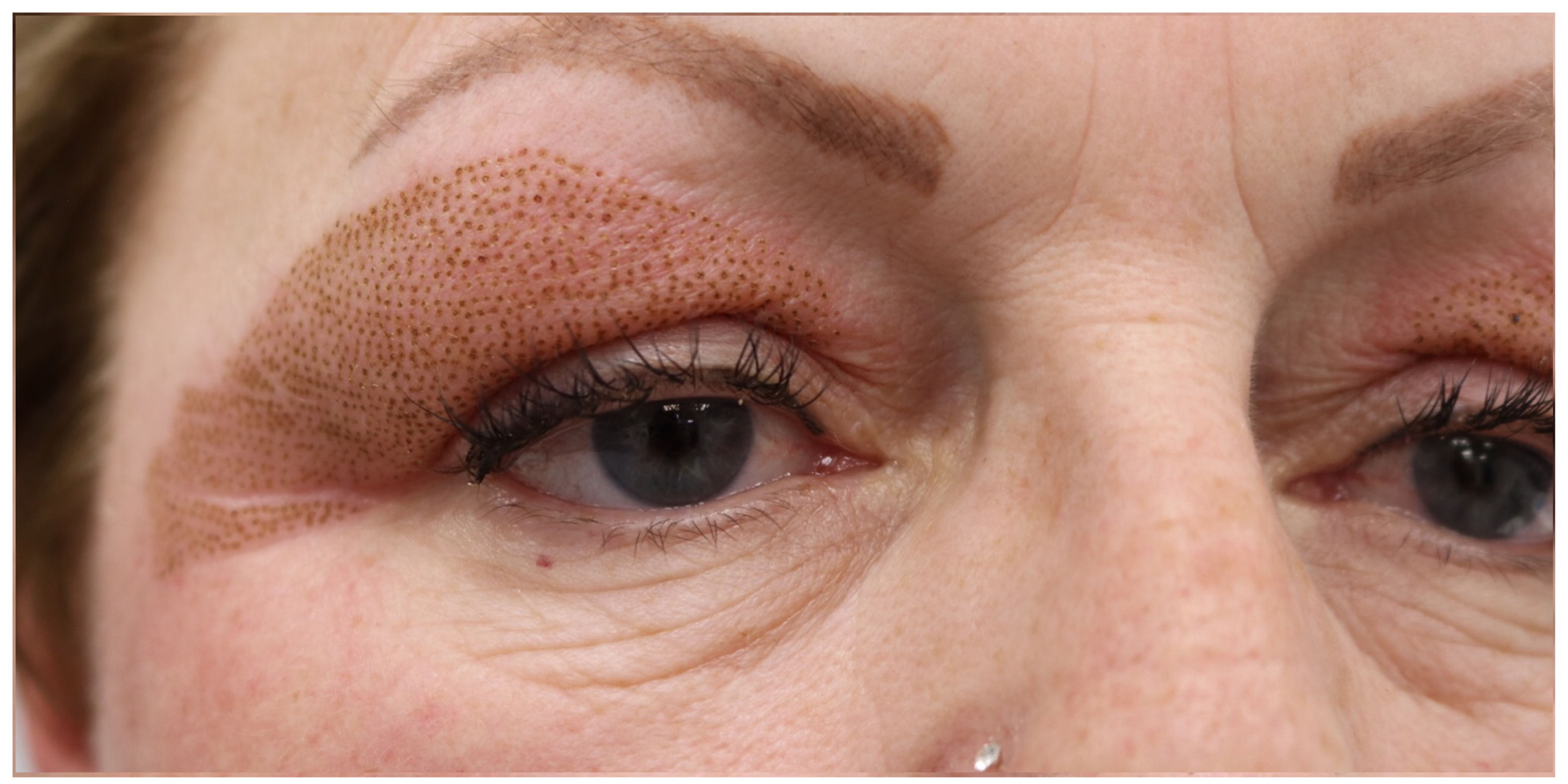 Is there any downtime? It depends on your individual skin, the area treated, and the skins natural rate of recovery. It is normal for sensitive areas such as eyelids and around the eyes, to become swollen for 2- 4 days. Some areas weep slightly after treatment, this is simply lymphatic fluid and is quite normal. The brown spots visible immediately after the treatment, will begin to dry out after a few days and then naturally turn into crusts and flake off. It is vital that they not be disturbed in any way, and it is therefore recommended that you do not apply any makeup directly over the treated area.
How many sessions are required? It depends on each individual and the area being treated. Normally 1-3 sessions are needed. A full consultation is required prior to commencing any treatment.
How long do the results last? In most cases up to 3 years, but lifestyle, health, and the natural ageing process also have to be taken into account.
Is it safe? The Plasma Elite pen is 100% UK manufactured machine, designed according to the safety standards IEC60601-1 and ES60601-1 and compliant with the new 2020 medical device regulations.
It's non invasive, safe and gives immediate results.
Pricelist:
Upper eyelid £350
Under Eyes £250
Crows feet only £350
Upper & Under Eyes, including crows feet £550
Skin Tags From £75
Millia From £75
Anti Ageing Skin Needling
Digital skin needling is an innovative cell rejuvenation treatment, which introduces specialised anti-ageing serums directly into your skin. This is done through the gentle penetration of multiple needles, which also then stimulate the skins own collagen production.
The entire concept was built around the idea of providing a tool to aid the natural process of skin renewal and rejuvenation. Fine lines, wrinkles, dehydration and sagging skin are all expertly targeted with this highly effective treatment.
Single sessions can be done for special occasions, but more noticeable and longer lasting results will start to become visible after multiple treatments. For optimal results, a course of 6 treatments is advised.
Areas which can be treated are: Face; neck; décolleté and the back of the hands. The treatment is pain free, and is perfect for clients who want minimal down time and visible results.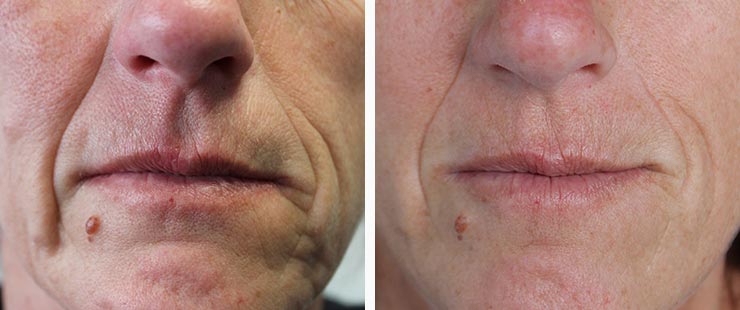 "Microblading wow! Fantastic I am so pleased I cannot believe I had not done this sooner. Perfect thank you so much they look so natural."
"The lovely Tarryn provides an excellent service – Perfectly natural looking eyebrows. Her expertise is reflected in her gentle and quick procedures."
"I couldn't be happier with my eyebrows. I am so glad I found Tarryn, I won't go to anyone else now. She is truly amazing at what she does."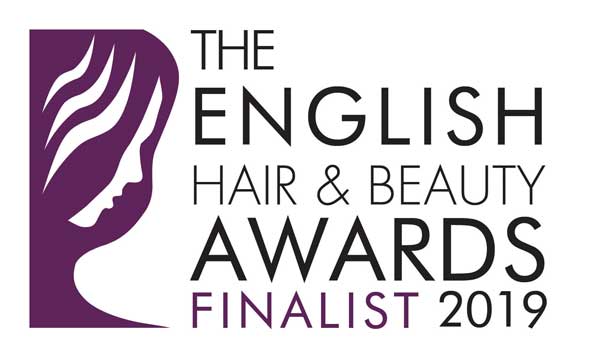 Micropigmentation UK 2018 Award Winner "Permanent Makeup Artist Of The Year" "Eyebrow Artist Of The Year" "Medical Micropigmentation"
Finalist The English Beauty Awards 2019 "Permanent makeup artist of the year"
Contact Tarryn