Hi, my name is Tarryn Vice
Permanent make up and medical tattooing have been my passion, my craft and my absolute focus for the last 20 years. I completed my first course in South Africa in 1996, when permanent make-up was just becoming popular. Since then, I've continued to spend my time focused on learning, teaching and perfecting my skills. I believe that to be one the best permanent make up artists, you have to dedicate yourself to constant learning and also research and development of new techniques.
Through this on going learning, I discovered my second passion which is teaching and lecturing. I have been teaching permanent make-up and medical tattooing for the Finishing Touches Group for 11 years where I now head up the training team, I also teach for some of the best permanent make-up academies in the world. I've taught; worked; lectured and learnt in so many countries and the one thing that constantly amazes me, is how much permanent make-up and medical tattooing can change a persons life. It certainly changed mine.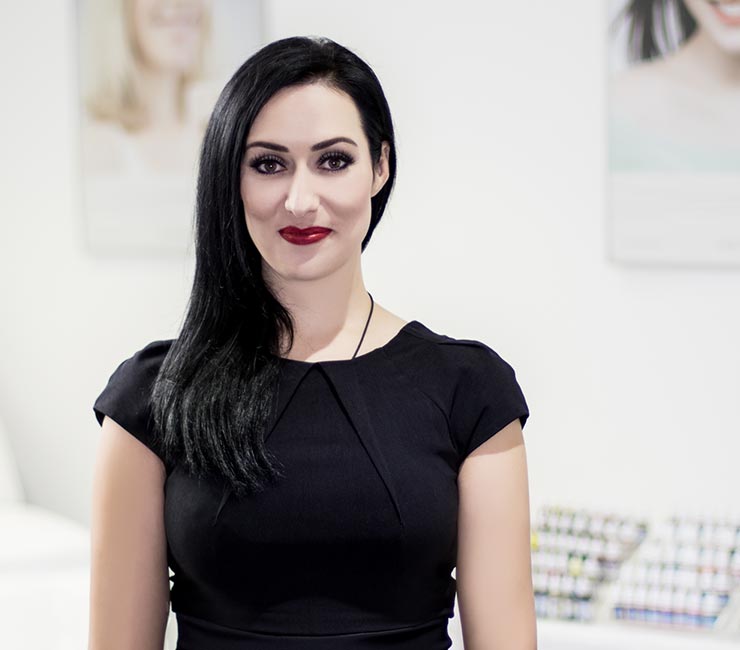 Permanent make-up Artist
Medical Tattooist
Trainer
Lecturer
I believe that looking and feeling beautiful is a wonderfully empowering thing, and I would like to help as many people as possible to feel this way. I hope to be able to help you along your journey to self empowerment whether you are a client, a student or a fellow technician.
Training & qualifications
OCN Level 4 certification in Principles, Practice and Application of SPMU
The Wynyard Aesthetics academy, January 2017
The art and mastery of Ombre brows masterclass
Rusen Donmez, September 2016
Princess brows masterclass
Rebecca Chung, September 2016
Salt and Saline removal workshop
Finishing touches group, June, 2016
Micro blading and Embroidery training
Katerina Zapletalova, May 2015
Cryotherapy training with the Accurrett device
H&O Equipments, Belgium, January 2015
Meso Vytal skin rejuvenation workshop
Finishing Touches group, March, 2014
Master techniques in Butterfly effect eyeliner and 3D brows
Biotek permanent make up academy, December 2013
Trainers Certification in Micro needling for skin rejuvenation and scar treatment
Ameia med aesthetics, Berlin, October 2013
Tattoo Removal course with Rejuvi products
Finishing Touches group, Haywards Heath, September 2009
Artistic Body Tattoo 2 week training course
Thailand Tattoo School, Hua Hin, Thailand, April 2008
Medical Master class Diploma
Finishing Touches Group, Haywards Heath, UK, February 2008
Master Educator Diploma for Micro pigmentation & Medical Tattooing
Finishing Touches Group, Haywards Heath, UK January 2006
Diploma of excellence in semi permanent make-up
Finishing Touches Group, Haywards Heath, UK, 2005
Advanced areola and nipple micro pigmentation training
Permanent make-up specialists, South Africa, 2004
Intense Pulsed Light diploma
Ellipse IPL, South Africa, 2004
Permanent make-up advanced eyebrow techniques training
Permanent make-up specialists, South Africa, 2001
Permanent make-up & Tattoo Removal training
Permanent make-up specialists, South Africa, 2001
Permanent make-up medical & advanced techniques training
Permanent make-up specialists, South Africa, 2000
Micro pigmentation & semi permanent make-up training
Permanent make-up specialists, South Africa, 2000
Our secret school of permanent make-up, South Africa, 1996
ITEC physiatrics diploma
Madge Wallace Int. school of beauty therapy, South Africa, 1996
ITEC aesthetician diploma
Madge Wallace Int. school of beauty therapy, South Africa, 1996
CIDESCO diploma
Madge Wallace Int. school of beauty therapy, South Africa, 1996