Amazingly innovative techniques are used in medical tattooing to diminish, improve and disguise scarring from surgery, injury, trauma and illness. The most sought after treatment being Areola and nipple colour restoration following a mastectomy or breast surgery. Medical tattooing helps you to recover physically as well as psychologically by restoring your self esteem and self confidence.
3D Areola micropigmentation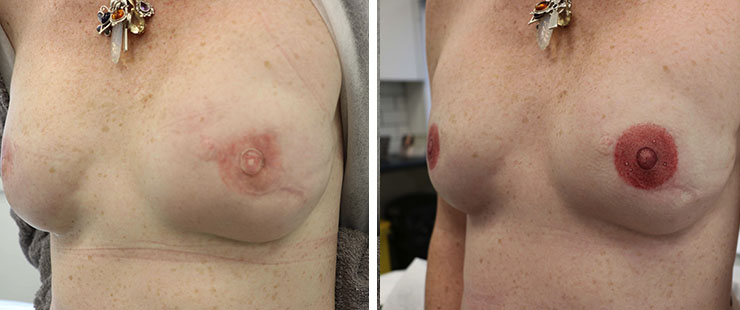 Many women today have undergone either a mastectomy, breast reduction, augmentation, reconstruction or uplift. Unfortunately these surgeries often leave behind unsightly and in some case dramatic scarring. An optical reconstruction of the areola and nipple tissue can be carried out following surgery once the breast has healed. Using carefully selected shades of pigment, the nipple and areola complex is realistically recreated with 3 dimensional shading.Prior to the treatment a thorough consultation is carried out to determine the best position, shape, colour and size. Dry needling is also used to reduce outlying scars on the surrounding breast tissue. If you naturally have pale areolas, then the pigments can also be used to darken or add a youthful flush of colour to the areola.
Scalp micropigmentation (SMP) is a treatment where specialised needles are used to implant small dots of coloured pigments, into the scalp, to replicate the appearance of hair follicles. Perfect for creating densification in the hairline, and to camouflage hair loss on the top and crown area of the head. This treatment can help clients rebuild lost confidence and self-esteem due to hair loss or thinning.
Dry needling for scars and burn tissue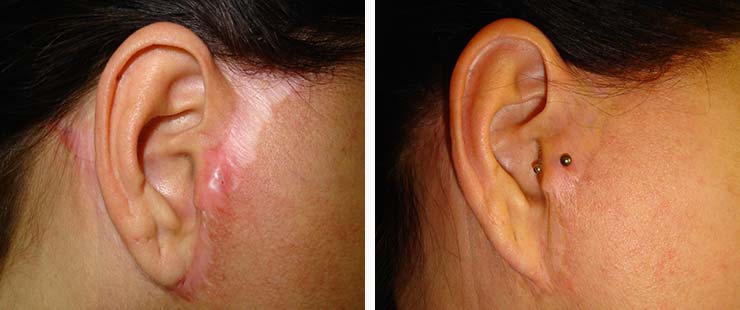 Whilst the majority of clients contact me regarding cosmetic lip, brow and eyeliner treatments, I also offer specialist treatment for scar tissue.
Using a technique called dry needling, or MCA (multi trepannic collagen actuation), the appearance and the feeling of scar tissue can be greatly improved. Dry needling, or MCA, causes the body to go into a state of natural self repair, bringing much needed blood supply back to the area, which stimulates cell regeneration. The fibroblasts are also stimulated, which increases Collagen production in the area. This results in tight or contracted scars being relaxed and softened and skin texture improved. Raised scars can be flattened, indented scars can smooth out and scar tissue becomes less shiny and less pink. In some cases dry needling can also help the scar to re-pigment by itself. Once skin is re-pigmented the colour is permanent and will tan and fade the same as the surrounding skin.
Dry needling had many benefits for the skin and can be used to treat all types of scarring, such as: surgical scars; burns scars; trauma scars; self harm scars and pitted acne scars. The only type of scar that cannot be treated is a keloid scar, and scars must be fully matured before treatment. Usually 6-8 treatments are needed, with 6-8 week gaps between treatments.
Click on the video to view a dry needling treatment for a scar.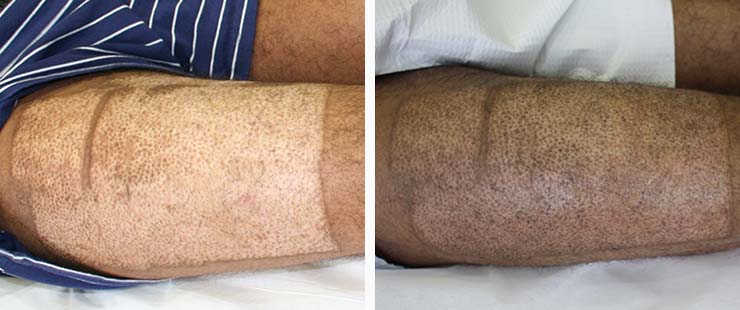 In some cases where dry needling treatment is not effective, such a skin grafts, carefully selected shades of pigment can be implanted to match the graft to the surrounding skin colour.
Make an appointment today to find out how medical tattooing can change the way you feel about you!
"Microblading wow! Fantastic I am so pleased I cannot believe I had not done this sooner. Perfect thank you so much they look so natural."
"The lovely Tarryn provides an excellent service – Perfectly natural looking eyebrows. Her expertise is reflected in her gentle and quick procedures."
"I couldn't be happier with my eyebrows. I am so glad I found Tarryn, I won't go to anyone else now. She is truly amazing at what she does."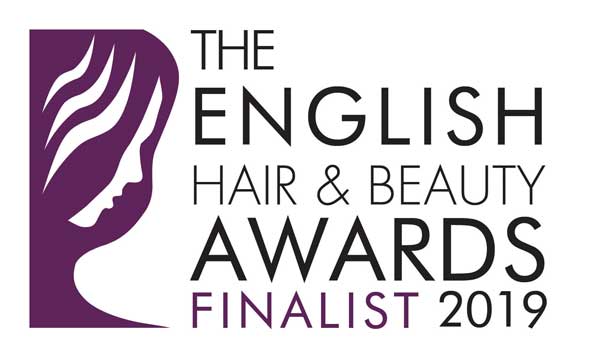 Micropigmentation UK 2018 Award Winner "Permanent Makeup Artist Of The Year" "Eyebrow Artist Of The Year" "Medical Micropigmentation"
Finalist The English Beauty Awards 2019 "Permanent makeup artist of the year"
Contact Tarryn