Semi Permanent Makeup Brighton & Hove
Permanent Makeup Artistry by Tarryn Vice
Based in Brighton or Hove and Considering Semi-Permanent Makeup? Then why not choose one of the UK'S most well respected Permanent Makeup artists?
Tarryn Vice creates aesthetic enhancements to brows, lips, and eyeliner helping you to look your best 24hours a day seven days a week.
Why choose Tarryn? In her role as the head trainer at the finishing touches group Tarryn has trained 1000's of permanent makeup artists this along with the fact that over the last 20 years Tarryn herself has tattooed 1000's of clients makes her the number one choice for semi permanent makeup in Brighton & Hove.
Tarryn is well known for her consultative approach she naturally makes even the most nervous client feel at ease. Tarryn will work with your natural contours and features to create a bespoke permanent makeup look that perfectly suits you.
Tarryn is highly qualified and over the years has taken several additional courses which means you can rest in the knowledge your permanent makeup or microblading in Brighton will be carried out to an elite standard.
So why wait any longer? Arrange your consultation with Tarryn and start waking up ready to face your day with beautifully crafted permanent makeup.
Tarryn is based in Haywards Heath a short rail or car journey from Brighton or Hove.
Permanent Makeup and Microblading Brighton & Hove
Tarryn's Services Include:
Eyebrow Tattoo's or Microblading Brighton
Tarryn creates eyebrows in several styles including hair stroke brows which will leave you with the perfect asymmetrical look; this technique simulates natural hair strokes while filling in gaps. The Balayage or Ombre brow will create a shaded powder effect. The combination brow uses shading techniques in tandem with hair strokes this style of the brow is useful for those suffering from a hair loss condition such as alopecia or those that merely desire a more profound look. To create your perfect eyebrows, Tarryn uses either a manual handheld tool (microblading) or a purpose made digital device.
Semi Permanent Lip Blush and Lip Liner
Permanent Lips are perfect for those that wish to stop applying lipstick or would like to regain their lips youthful glow. Full lip colours will help to significantly improve your lips definition which is perfect for those with pale or poorly defined lips. Lip liners will help to achieve a natural and subtle colour. Your lips will be tattooed in either a single pigment or several pigments the latter of which is used to create a broader more profound tone. During your consultation, Tarryn will try to understand the look you wish to achieve.
Permanent Eyeliner & Line Enhancement
Define and line your eyes with a perfectly shaped eyeliner, Tarryn creates beautiful bespoke liners specifically to suit your eye shape. Permanent eyeliners begin with a delicate crisp line at the inner corner of the eye that widens gradually toward the outer corner. A bold dramatic statement eyeliner will create an exciting line of maximum thickness. Lash line enhancement works by making your lashes look thicker and darker with a subtle enhancement in between your lash roots. Which is great for those that do not want a visible liner above the lashes.
Take a Look at Tarryn's Many Qualifications
You couldn't be in safer hands:
OCN Level 4 certification in Principles, Practice and Application of SPMU
The Wynyard Aesthetics academy, January 2017
The art and mastery of Ombre brows masterclass
Rusen Donmez, September 2016
Princess brows masterclass
Rebecca Chung, September 2016
Salt and Saline removal workshop
Finishing touches group, June, 2016
Micro blading and Embroidery training
Katerina Zapletalova, May 2015
Cryotherapy training with the Accurrett device
H&O Equipments, Belgium, January 2015
Meso Vytal skin rejuvenation workshop
Finishing Touches group, March, 2014
Master techniques in Butterfly effect eyeliner and 3D brows
Biotek permanent make up academy, December 2013
Trainers Certification in Micro needling for skin rejuvenation and scar treatment
Ameia med aesthetics, Berlin, October 2013
Tattoo Removal course with Rejuvi products
Finishing Touches group, Haywards Heath, September 2009
Artistic Body Tattoo 2 week training course
Thailand Tattoo School, Hua Hin, Thailand, April 2008
Medical Master class Diploma
Finishing Touches Group, Haywards Heath, UK, February 2008
Master Educator Diploma for Micro pigmentation & Medical Tattooing
Finishing Touches Group, Haywards Heath, UK January 2006
Diploma of excellence in semi permanent make-up
Finishing Touches Group, Haywards Heath, UK, 2005
Advanced areola and nipple micro pigmentation training
Permanent make-up specialists, South Africa, 2004
Intense Pulsed Light diploma
Ellipse IPL, South Africa, 2004
Permanent make-up advanced eyebrow techniques training
Permanent make-up specialists, South Africa, 2001
Permanent make-up & Tattoo Removal training
Permanent make-up specialists, South Africa, 2001
Permanent make-up medical & advanced techniques training
Permanent make-up specialists, South Africa, 2000
Micro pigmentation & semi permanent make-up training
Permanent make-up specialists, South Africa, 2000
Our secret school of permanent make-up, South Africa, 1996
ITEC physiatrics diploma
Madge Wallace Int. school of beauty therapy, South Africa, 1996
ITEC aesthetician diploma
Madge Wallace Int. school of beauty therapy, South Africa, 1996
CIDESCO diploma
Madge Wallace Int. school of beauty therapy, South Africa, 1996
Tarryn's Latest Works
Eyebrows, Lips and Eyeliner
Arrange Your Consultation
Contact Tarryn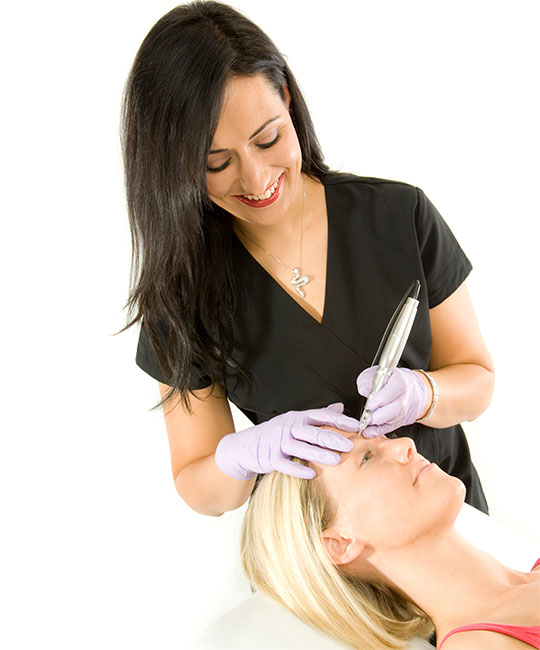 "Microblading wow! Fantastic I am so pleased I cannot believe I had not done this sooner. Perfect thank you so much they look so natural."
"The lovely Tarryn provides an excellent service – Perfectly natural looking eyebrows. Her expertise is reflected in her gentle and quick procedures."
"I couldn't be happier with my eyebrows. I am so glad I found Tarryn, I won't go to anyone else now. She is truly amazing at what she does."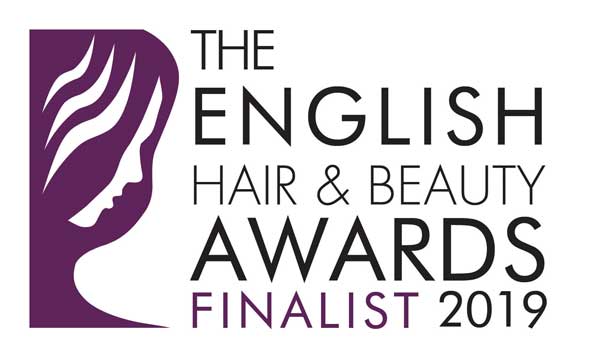 Micropigmentation UK 2018 Award Winner "Permanent Makeup Artist Of The Year" "Eyebrow Artist Of The Year" "Medical Micropigmentation"
Finalist The English Beauty Awards 2019 "Permanent makeup artist of the year"
Contact Tarryn